MISSION
Sisters Unchained is a program dedicated to the collective leadership, healing, and creative expression of women and non-gender conforming people of color who are impacted by incarceration.
VISION
We envision a future where families lead lives filled with radical self love and joy. We are working towards a world without prison and where families can live without fear of separation. Our vision is that one day no child will have to see someone they love through a glass window.
ABOUT
Sisters Unchained was founded in 2015 by Ayana Aubourg, Meron Teklehaimanot, and Vanessa Ly. It grew out of a pilot program called Coding for Justice, which was created by Andrea James, founder of Families for Justice as Healing, in 2014. James created Coding for Justice in response to the concerns of incarcerated and formerly incarcerated women regarding the need to address the impact of the separation on their children. In mainstream discussions ofmass incarceration, families are frequently left out of the picture; the impacts of incarceration on women are particularly neglected. But every year thousands of children in the United States lose a parent to incarceration. In Boston alone, 1 out of every 20 children has had an incarcerated parent. Incarceration thus creates a cascade of trauma that affects not only the individuals behind bars, but also their family members, and the loved ones of these family members. Sisters Unchained addresses this problem by connecting young women with incarcerated parents to each other and forming a much-needed space to engage in radical education as well as alternative forms of healing. We also provide these women with effective tools for organizing against systems of mass incarceration, thereby enabling them to reclaim their individual and collective power. In doing so, we create a community of radical love and sisterhood to support each other along our paths towards healing and justice.
WHO WE ARE
Co-Founder/Co-Executive Director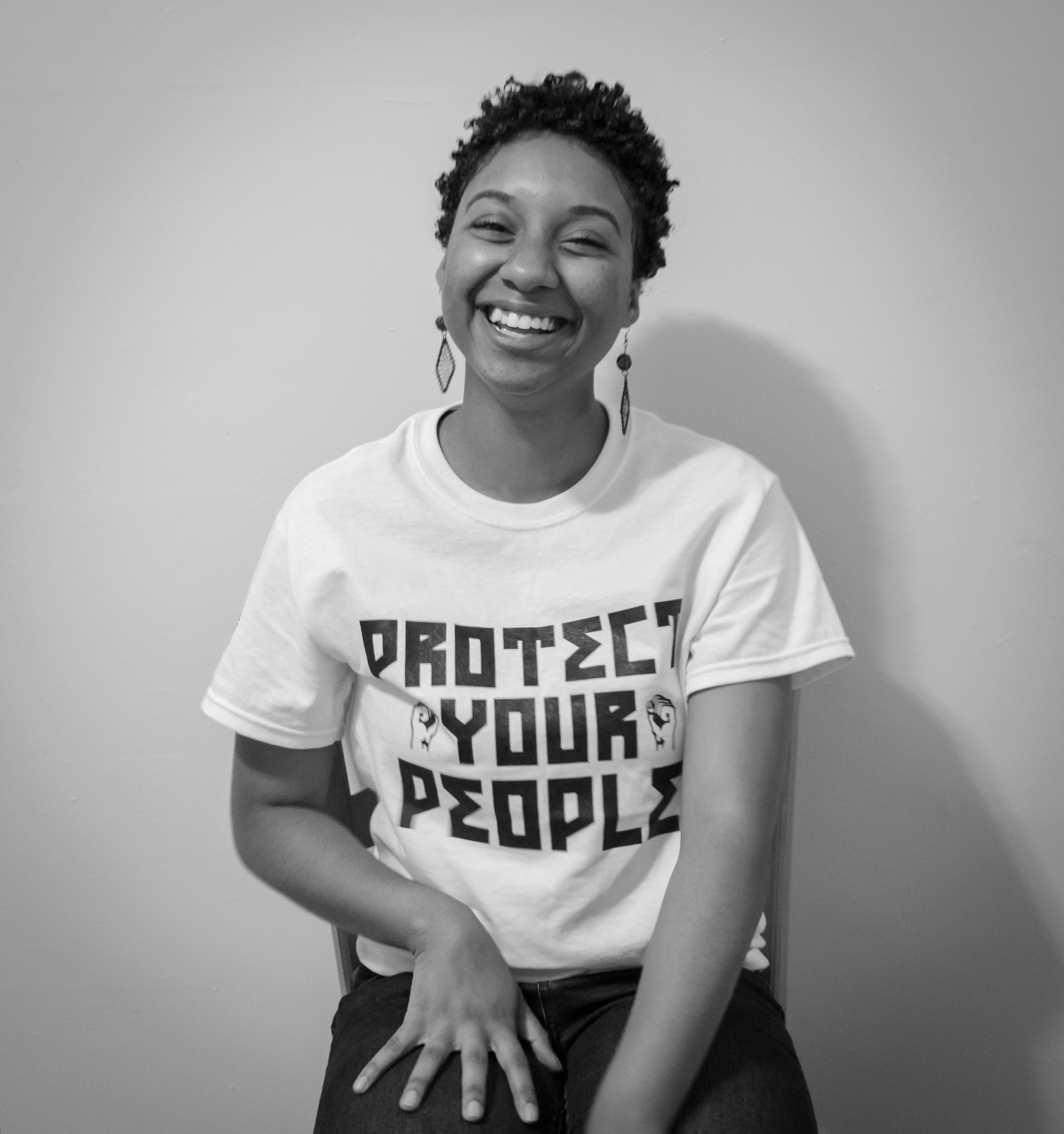 Co-Founder/Co-Executive Director
Co-Founder/Co-Executive Director